About Fish House Fabrications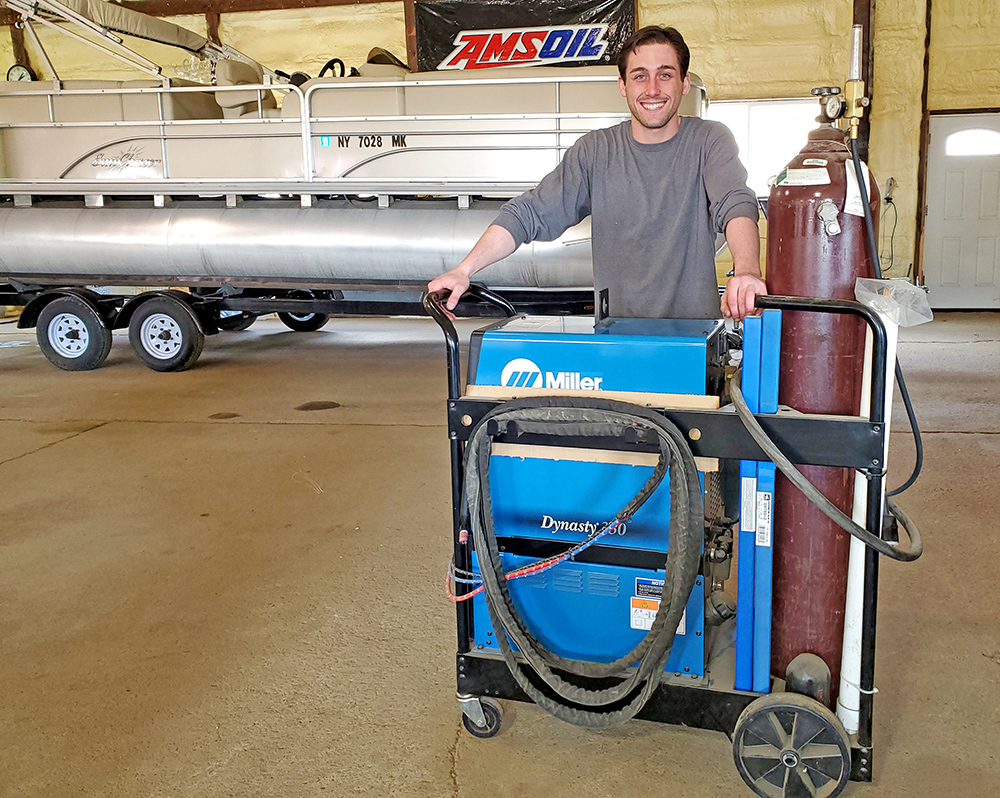 After discovering a passion for welding and fabrication in high school, Corey Gable achieved Student of the Year designation at BOCES two years in a row, and earned a Certificate of Completion for 2 years of BOCES Welding and Fabrication.
Corey went on to attend SUNY Delhi, where he earned an Associates Degree in Welding and Fabrication. He was a BOCES instructor until deciding to take his passion for welding and fabrication technology to the next level. Corey founded Fish House Fabrications in August in 2016.
Corey combines his unique experiences, a strong technical background in metal fabrication and a deep dedication for his craft to produce the highest quality work for his clients. He cares deeply about building relationships with every single client, giving each and every job the same attention to detail.
Fish House Fabrications is located in Galway, New York, and serves individuals and commercial businesses in the Saratoga, Albany, Troy and Lake George regions. Want to learn more about Fish House Fabrications? Follow us on Facebook!
Request a quote online or give us a call at (518) 883-7021 to begin your service today!